The culinary specialities of Valle d'Aosta offer an experience that lingers long in memory, taking the mind back to wonderful occasions.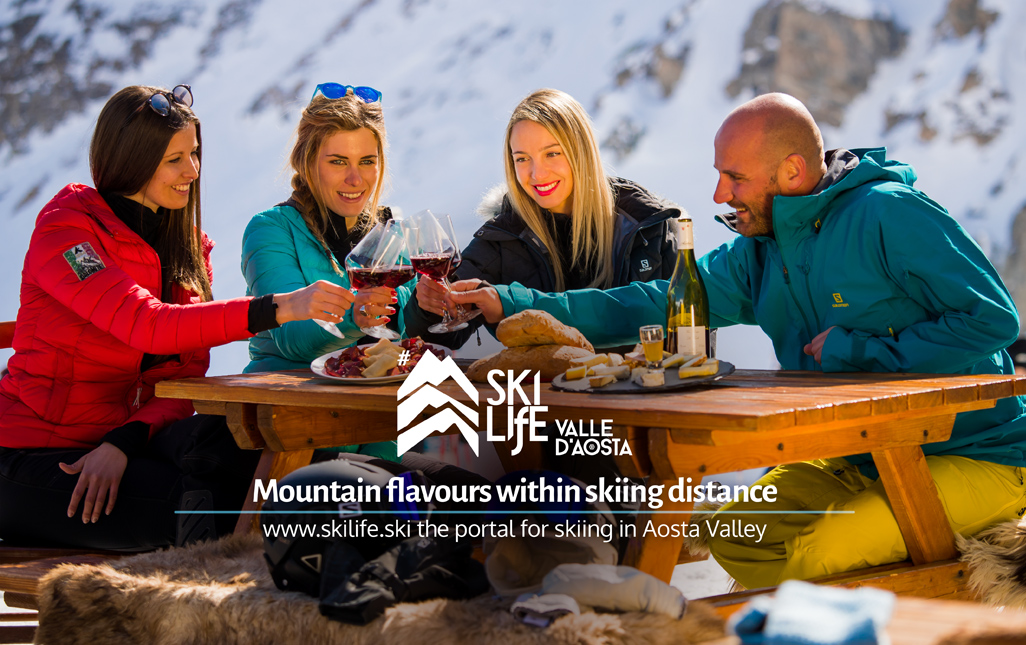 Cuisine that combines French influences with the use of products typical to the Region, whose flavours tell the story of an Alpine territory and its identity. A tale of unique flavours, the inimitable result of a special geographical location, of the quality of the raw materials and of age-old production techniques. Among the many specialities, some have become famous and given the "DOP-Protected Designation of Origin" mark: Fontina, Vallée d'Aoste Lard d'Arnad, Valle d'Aosta Fromadzo and Jambon de Bosses.
For the protection of consumers when buying and consuming the typical food and wine products of Valle d'Aosta, the "Saveurs du Val d'Aoste" branding has been created to guarantee the quality and provenance of the products. The 'friendship cup' symbol shows where the products can be bought or where they are used, and restaurants, bars, Alpine refuges and also hotels and tourist facilities where traditional recipes and the territory's wine and food can be enjoyed, always within authentic Valle d'Aosta settings. The brand is granted by the regional tourism and agriculture departments.
It's practically impossible to give a full list of all the specialities in the Region and their local variations in which a Seupa à la Vapelenentse acquires nuances of flavour depending on the Baita where it is served, but among the local dishes we can mention seupetta de Cogne, Polenta concia, carbonada, civet di camoscio, tegole valdostane.
All bearing the "Valle d'Aosta – Vallée d'Aoste" DOP mark, a wide array of prestigious wines.
Wines of the Valle d'Aosta bearing the DOC stamp go perfectly with such original cuisine that is strongly linked to the characteristics of the territory.
The special climatic conditions of Valle d'Aosta, together with the specific features of the terrains and their direction, position and slope have created an extensive range of high quality mountain wines, divided into 7 sub-denominations of area and 15 of grape. The quality and specific flavours of the great DOC wines such as Vallée d'Aoste Chardonnay, Cornalin, Fumin, Gamay, Mayolet, Müller Thurgau, Petite Arvine, Pinot Gris, Petit Rouge, Pinot Noir, Prëmetta and Syrah… all owe their greatness to the farmers that have devoted their passion and care to cultivating vines in unforgiving areas demanding endless toil.