All information about the insurance coverage of Aosta Valley skipasses.
INSURANCE CONDITIONS
FOR "AOSTA VALLEY" MULTI-DAYS SKIPASS PURCHASERS
All companies without a local insurance cover for lift tickets valid within a single ski resort may, at the customer's express request, extend the "SNOWCARE" insurance at a price of € 3,00 per day – at a reduced price to € 1,50 for children under the age of 8 – to all purchasers of multi-day regional and international passes. The first aid service on the pistes is a pay for service: any intervention has a cost of € 200,00.

CHECK IF YOUR INSURANCE COVERS THE PERFORMANCE, OTHERWISE BUY THE "SNOWCARE" INSURANCE TOGETHER WITH YOUR SKIPASS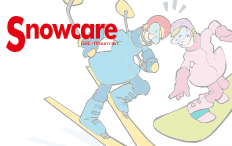 For further and more detailed information, please directly refer to ski-lift cash desks where lift tickets will be purchased.
INSURANCE CONDITIONS
FOR "AOSTA VALLEY" SEASONAL SKIPASS PURCHASERS
GBC Montagna S.r.l.
Corso Magenta, 69/A
20123 MILANO MI
Tel.: +39 02 20564.450
www.gbc-mountain.com
Round-the-clock assistance
The INSURANCE relates to any skiing accident assumed to occur on ski-runs of Aosta Valley or of all ski resorts for which the ski pass purchased is valid (i.e., Zermatt ski area for Aosta Valley + Zermatt pass holders and Swiss 4 Vallées ski areas for Aosta Valley and Aosta Valley + Zermatt pass holders), during the 2019/2020 winter season and documented by an accident report from ski patrollers of the ski resort concerned. The "SNOWCARE" insurance policy is only valid if the intervention of ski patrollers is required at the scene where the accident occurs.
The insurance company does not cover for risks resulting from accidents incurred in sport and leisure facilities related to the ski pass offer, such as swimming pools, ice rinks, etc.
PLEASE NOTE
"VALLE D'AOSTA" SKI PASSES to seasonal validity are inclusive of insurance cover against accidents occurring on ski-runs (with the exclusion of the so-called "special" passes reserved for – residents and NON-residents – ski instructors, ski patrollers, ASIVA managers, resident children of nursery and primary schools, tour operators). In cases of accident, in order to obtain first aid care from contracted healtcare institutions without having to pay for it in advance, such ski pass holders must on their own responsability inform ski patrollers, while being rescued on the ski slopes, that they are insured by signing a specific self-declaration form. Otherwise, they may submit a compensation claim to the insurance company after having paid for services obtained.