Ski in the mountains of Aosta Valley.
There is only one place in Europe to experience the thrill of staying and skiing at an altitude of 4000 meters: it is the Aosta Valley, a treasure trove of riches enclosed among the giants of the Alps.
#Aosta Valley Skipass.
"Aosta Valley Skipass" is a unified system that enables you to ski on the same ticket, directly accessing the ski lifts. The tickets are valid at all the region's resorts and those connecting to Zermatt in Switzerland, La Rosière in Savoie, France, and Alagna Valsesis in Piedmont, Italy. Find out which ski resorts form part of the Valle d'Aosta Ski Pass system. Find out the ski resorts belonging to Aosta Valley Skipass
Search by location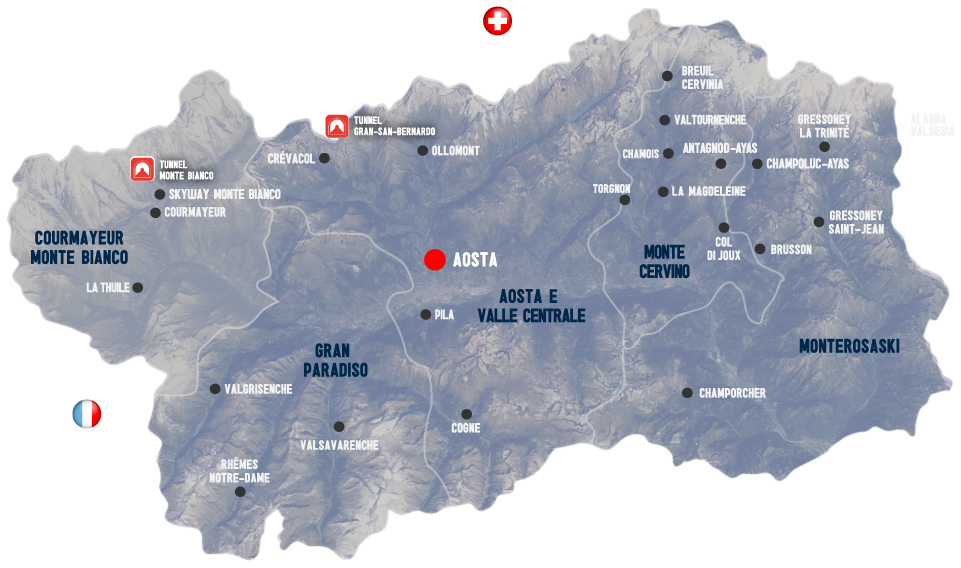 Select on the map
where do you want to go skiing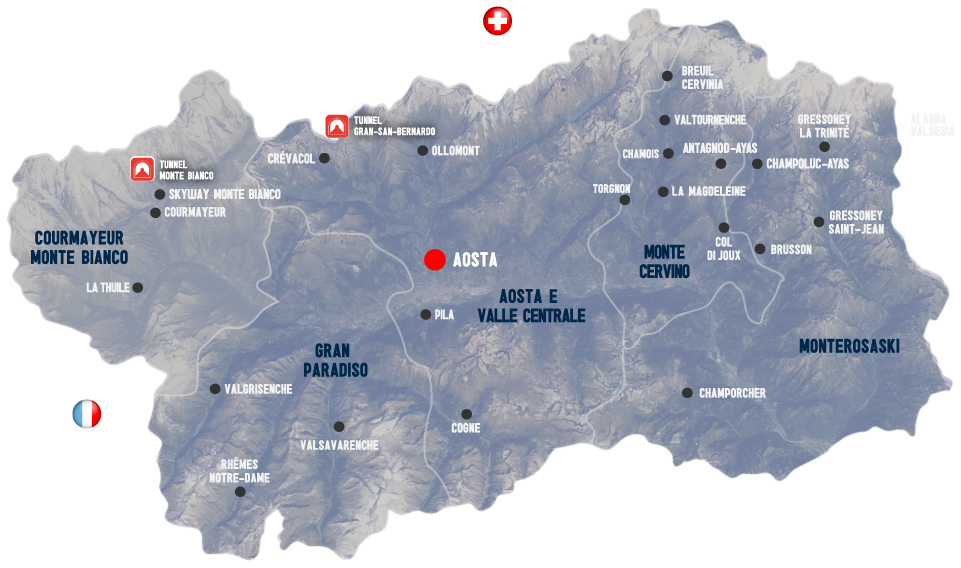 Or search by location
How to reach Aosta Valley
The A5 motorway connects Turin to Aosta Valley (95 km). Coming from Milan on the A4 (150 Km), you can cross the motorway at Santhià. The SS26 road from Chivasso and Ivrea crosses the central valley parallel to the highway. The SS27 road, from the Gran St Bernard Tunnel, leads from Switzerland to Aosta.
Hover your mouse on the planes present in the map to view nearby airports.