Innovative, fun sport accessible to everyone.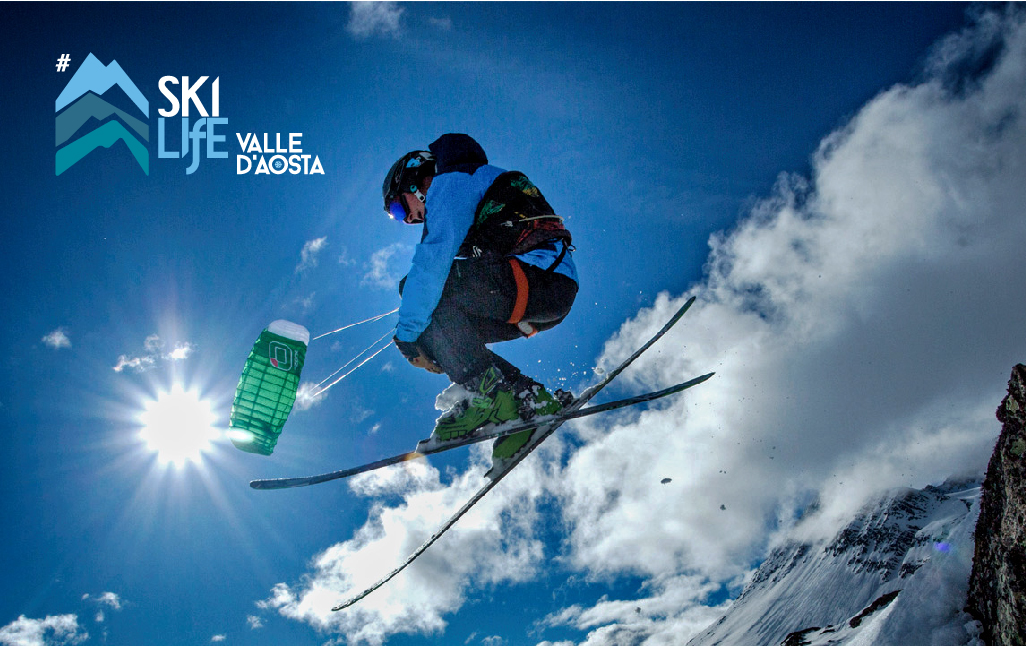 Snowkiting has been created by combining kiteboarding with snowboards and skis. An exciting activity that has already gained a large number of followers around the world.
For those who know how to ski and already have a feel for piloting kites, it won't take long to feel fully confident. For those who want to approach this sport, learning the basics of conducting a kite or to perfect their technique, nothing better than to take lessons.
At La Thuile, at Colle del Piccolo San Bernardo (2188m), the border point between Italy and France, there is a large snowkiting area, the only one in Italy easily accessible via the ski lifts. An area dominated by the beautiful scenery of the Mont Blanc chain where there is always plenty of the wind essential for snowkiting. A place where snowkiters can freely and safely "surf" the snow, enjoying jumps and evolutions, descending and ascending the fantastic snow-covered slopes. Also found here is the snowkite school which offers various courses for beginners and the more experienced.