An exciting sport requiring attention, making sure of carrying an avalanche transceiver, shovel and probe with you, always evaluating the weather and snow conditions and relying on the experience of the Alpine guides and ski instructors, to ensure the maximum fun with minimum risk.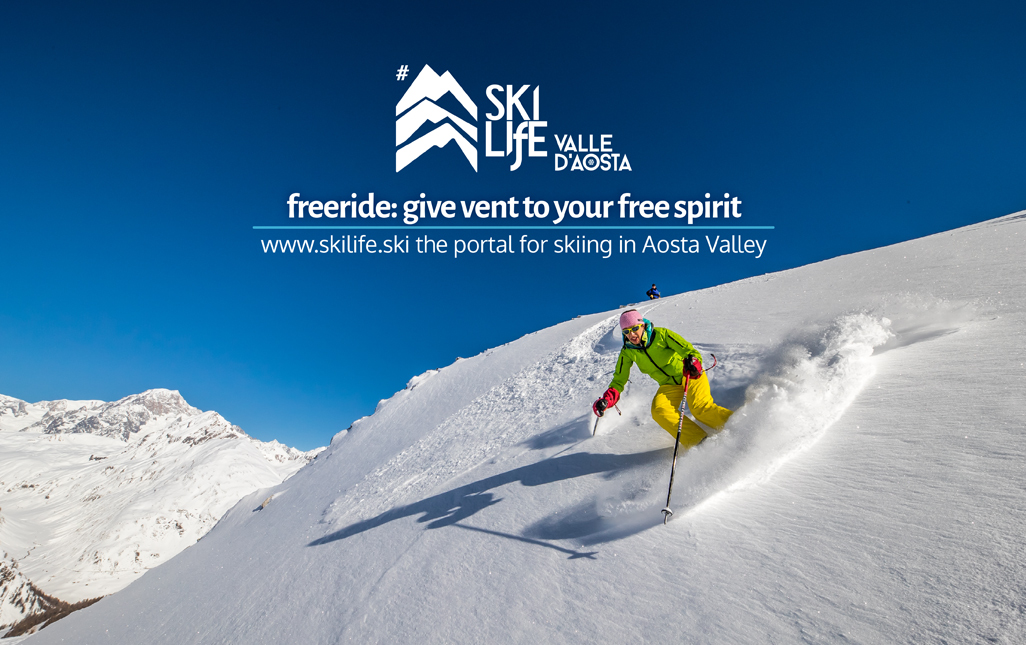 Some destinations are ideal for off-piste skiing, an opportunity offered in the Monterosa Ski area among the woods of Champoluc and Gressoney-La-Trinité at Passo dei Salati and at the 3275 metres of the Indren glacier, easily reached by using the modern Funifor Passo Salati-Indren lift.
The excitement of fresh snow is assured throughout the Matterhorn and La Thuile areas, with descents to keep all levels of freeriders happy.
There is a route specifically for freeriders at Pila, reached on conveyer belt lift with Plexiglas roof which leaves from the terminal of Couis 1 and enables descending from Platta de Grevon at 2700 metres to Plan de L'Eyve. This track is left in its natural state in the days following snowfall and is only later groomed.
For enthusiasts of off-piste, Courmayeur is a must. The cables cars of Youla and Arp are the gateways to immaculate corridors and descents on virgin snow: even late in the season, powder snow and untouched spaces for skiing can be found at the channels of Chécrouit, Vesse, Arp Vieille, Cresta Youla and Dolonne. The Mont Blanc cableway takes you to two exciting descents: one on the Toula glacier and the other on the beautiful Vallée Blanche.
Freeride is available even in the more family-oriented resorts, such as Crevacol in the tourist area of Gran San Bernardo.